Pornstars come and go. Few become legendary. Those that do are celebrated among the porn community as Goddesses of their time. Rightfully so. Most "civilians" imagine that being a porn star is an easy and carefree job, one filled with the spoils that the adult industry can only bring. This has its merits to a degree. There is also a flip side to it all, usually the one that most never see or even hear about. Being a star is hard enough, but being a porn star, a female at that, is a feat that few will experience and even less carry its burden with style and elegance.
These women that we chose on our list carry themselves with stone-cold professionalism and the potential to enter the halls of eternal porn fame. These are our top 10 female pornstars that we consider to be the torch carriers of this generation. Enjoy the list, and let us know how you agree with the list.
Table of Contents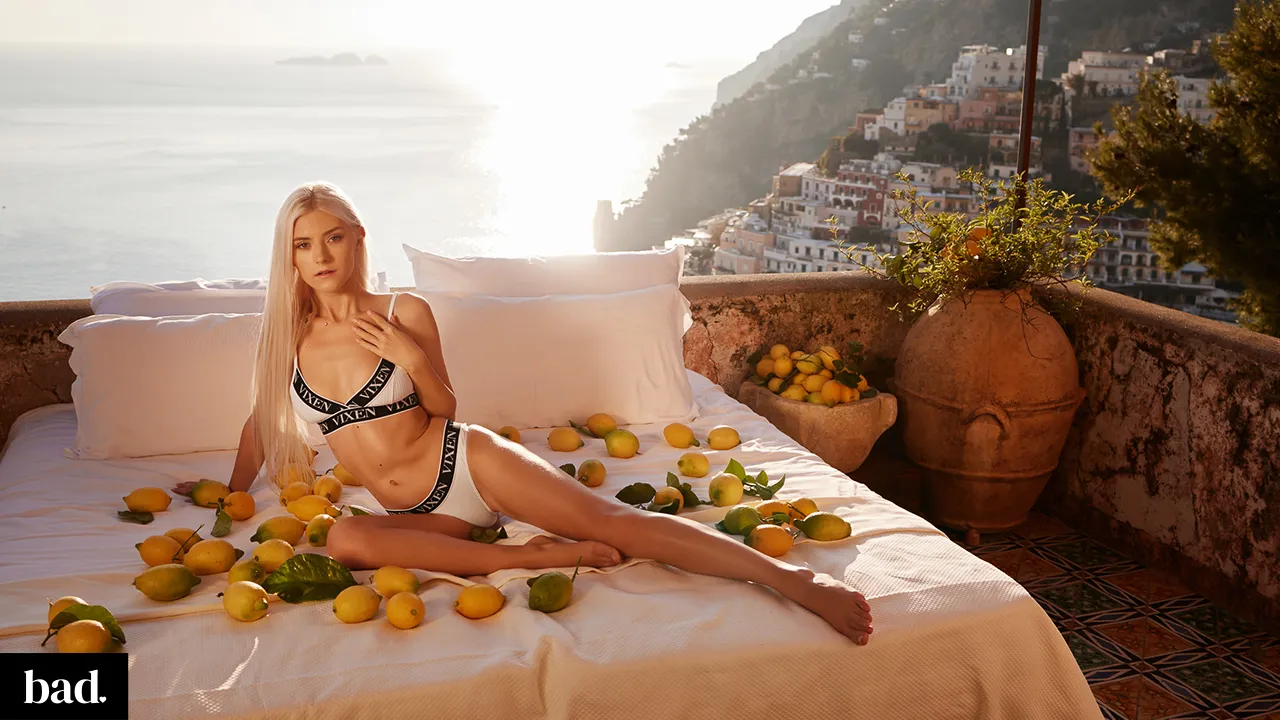 Eva Elfie
Eva Elfie is becoming one of the more famous or rather versatile porn stars today. She is a young Russian 25-year-old girl, who came from a very harsh background, Siberia. When you grow up in such a cold region, you tend to be a bit tougher than most. This has been a great motivator for Eva to get out of the chasm that she lived in and get into the world of porn, where she could present her sexuality and her talents. That was one of the better decisions she made. Eva has done many videos and scenes for big production companies, but lately, she has started making moves for herself.
When one discovers the power of social media combined with financial potential, you get Eva Elfie. She has been doing her OnlyFans events, she has her TikTok account, Instagram, where she posts her pics, and even a YouTube channel. All media platforms are doing very well, and she is raking in a hefty sum by just being who she is. Her perky tits and her adult videos have done enough for her so that she can do whatever she wants at this stage of her career. Now that's some boss pornstar level.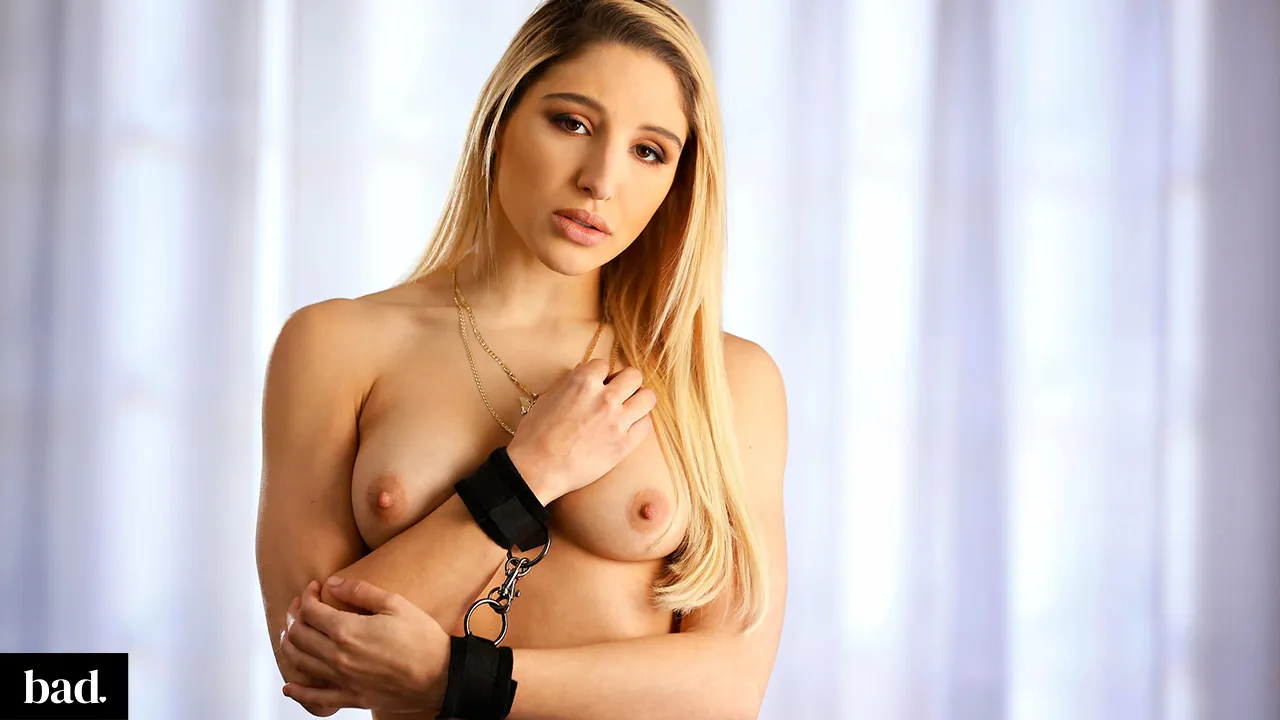 Abella Danger
This Miami, Florida native who came to the industry in 2014 is still crushing it and is one of the most in-demand adult actresses still. Since her debut, Abella has made about 1,010 scenes and has won a couple of awards. It is her ass that is her trademark, one that looks as amazing as the first time she appeared in porn. With pornstars, the younger they get into the business, and the longer they stay, fans start getting the feeling that they have been here for eons, like dinosaurs. To remind you, Abella Danger was born on November 95′, so this means that she is only 26 years old.
She still has a long way to go but has already made a huge mark in the industry. Her small tits are as perfect as ever, but it is a question of whether she will go the route of her fellow colleagues who often make alterations to their looks after some time. We hope that Abella doesn't go overboard with her "tweaks" because, so far, she looks perfect just the way she is.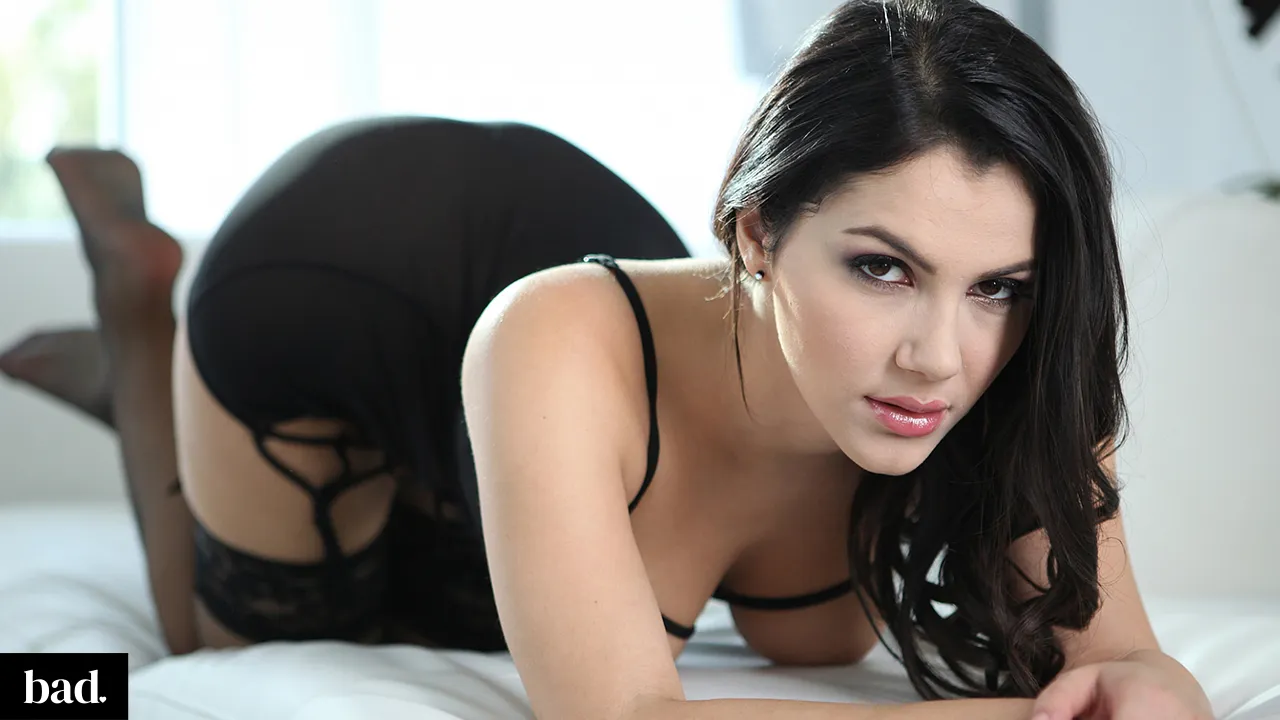 Valentina Nappi
This Italian native might seem like a slutty bitch on screen, but she is far from it when the cameras turn off. Sorry to burst your bubble, but we are choosing the top 10 female pornstars based on their real worth, something that comes from within, and Valentina Nappi has it. She was born in Scafati, Italy, back in 1990. She is 31 years old, and she got into porn thanks to no other than Rocco Siffredi. Valentina wrote him an email stating that she wanted to work in the adult industry, and the rest was history.
She is also a real artist, coming from an artistic background. She attended the art school in Salerno, studying art and design, where she graduated in 2015. In the political and social magazine MicroMega, Valentina has a column that she writes. She married her partner since 2009 in 2020. She identifies as a pansexual. When you add all of these things up and then check out some of her porn videos, you are bound to view Mrs. Nappi way differently than before. These are all signs of a person that has her head screwed on tightly. This just might be the reason why she is so good at maneuvering the industry.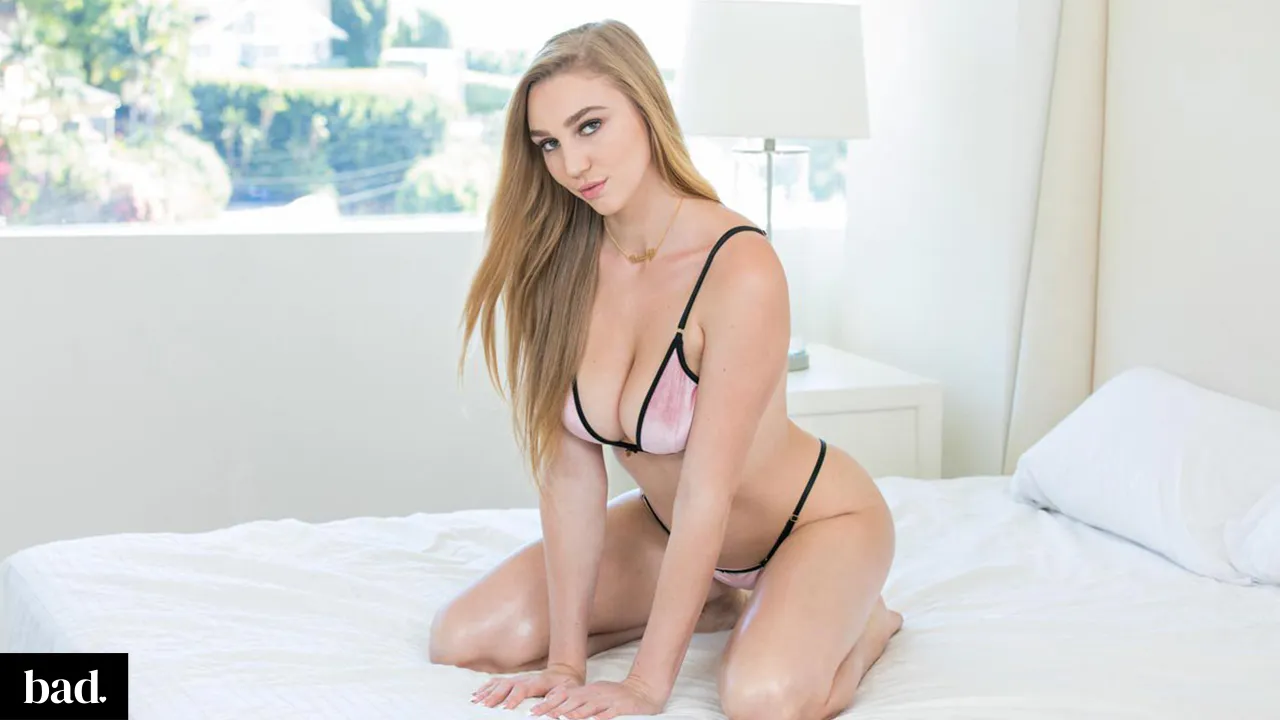 Kendra Sunderland
Who knew that just fooling around in the Oregon State University student library would land Kendra Sunderland a deal with Brazzers just 5 years later. Known as the "Library Girl", Kendra had the foresight to push the boundaries and do an amateur webcam performance at a public library. The video went viral, and here we are, talking about this Salem, Oregon native. Just like Valentina, Kendra was also an "intellectual girl. Her aspirations at the time were to become a counselor or an accountant. During this time, much like Mia Khalifa, she worked at the diner, just living her student life.
Needing the money, she signed up for a webcam site where she made more money than ever before from the comforts of her home. Eventually, the idea for the library was born that, in the backlash, cost Kendra her college and got cut off financially by her parents. Also, criminal charges for public indecency were filed, and she pleaded guilty and paid a fine of $1,000. As faith would have it, the "nicest tits" girl went to L.A. and made a name for herself.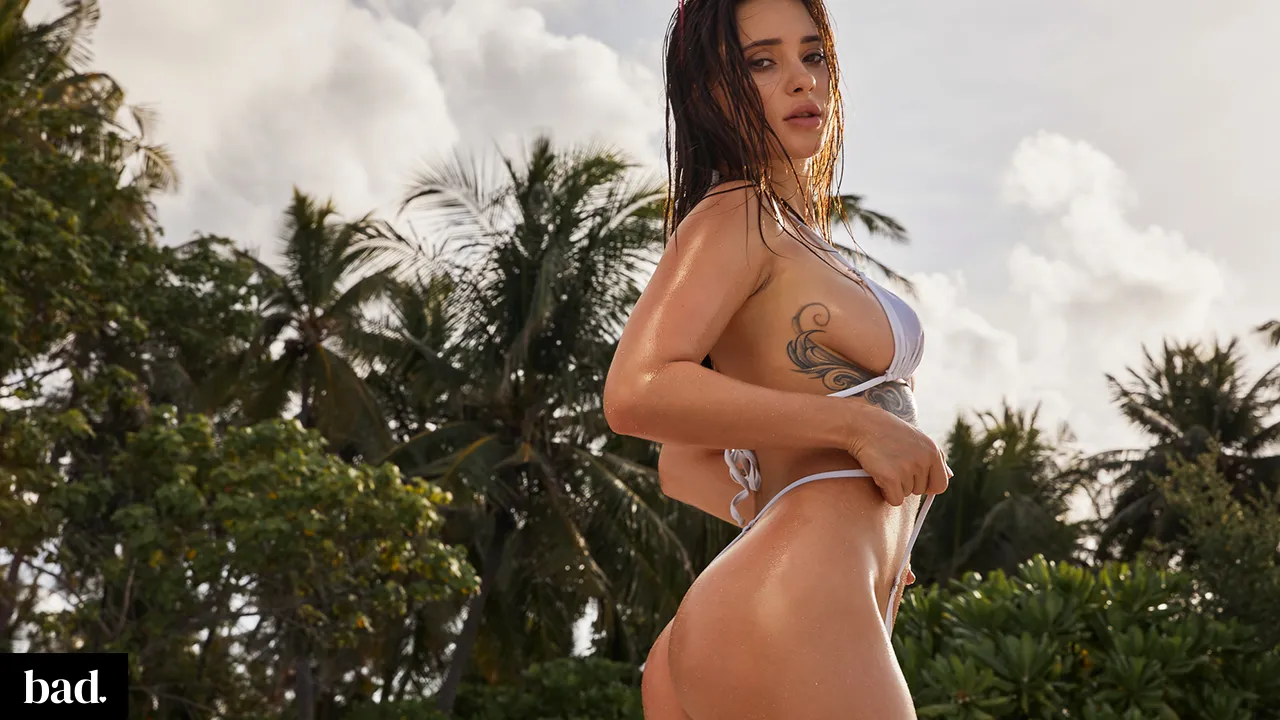 Liya Silver
This 23-year-old Russian porn starlet is becoming one of the most recognizable pornstars out there. With her trademark tattoos underneath her natural perky and soft boobs, Liya Silver has all the assets required to become the top girl of porn. She has already won numerous AVN awards, and she has been recognized by many as the best foreign adult performer. She has been in the industry for about 4+ years now, and she is already becoming a veteran in this game. Doing threesomes, group sex scenes, anal, and even weird tentacle porn, there is nothing that Liya Silver is not willing to do to please the fans and further her career in the right direction. She has been listed on Freeones since 2018, but someone still needs to add her to Wikipedia and open up a page for her. Once that happens, she will be a certified pornstar.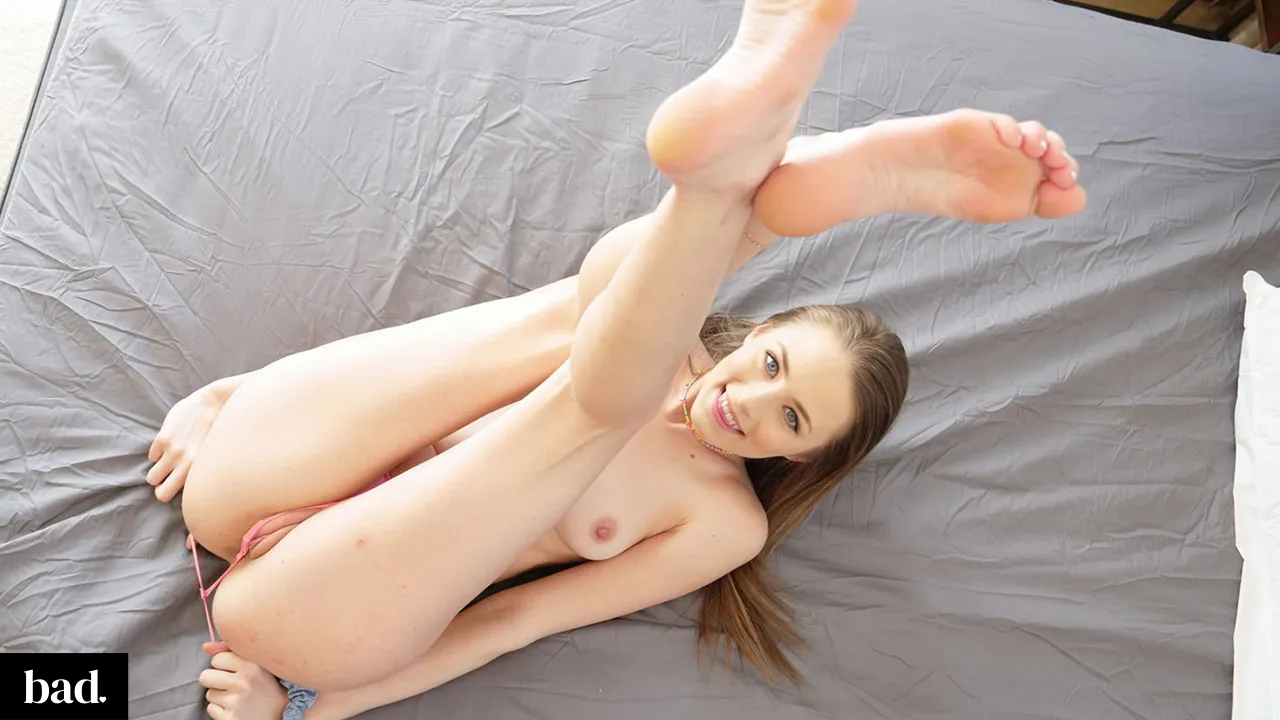 Kyler Quinn
Kyler Quinn is one of our fav porn actresses since she exudes innocence and has that girl next door vibe. You can easily imagine her across the street at the local Wawa, in her pickup, just casually listening to trap and having a smoke with her buddies. Then, when the night falls… These are trademarks of someone who has the potential to take over the industry, and Kyler Quinn has plenty of advantages to do so.
Her paw tattoos give her that brand look, her natural tits still make her feel "attainable," and she is a freak when the cameras go on! A girl needs to have that transformation in order for her to separate the "actress" from real life. Those who manage to do so usually have a lasting career. Those that have a lucrative career that lasts are among the fortunate ones, and Kyler Quinn made her own luck.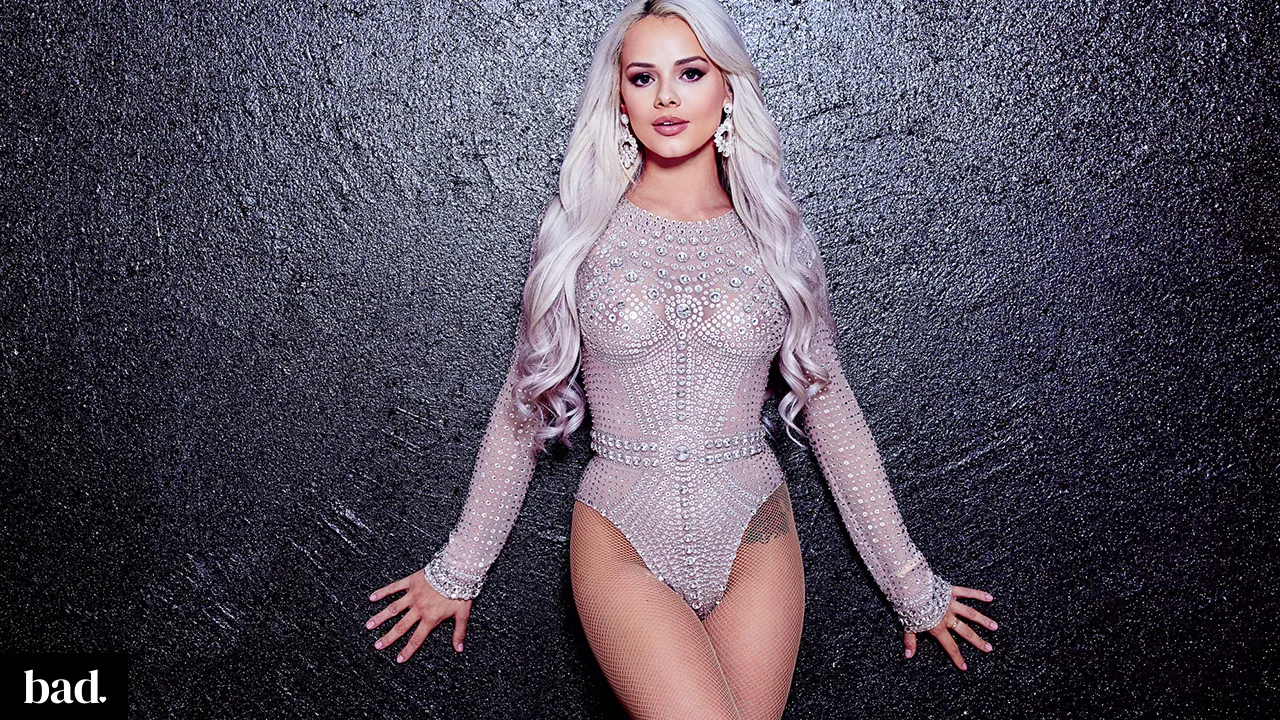 Elsa Jean
Starting off her career as one of the most paid porn actresses in America back in 2015, Elsa Jean achieved her stature and her success in only 3 years after entering the business. She was only 18 when she started with porn. Now at 25, she has become one of the most recognizable faces in porn, going for that Barbie clean look. She has a nice thick ass, with small tits and a couple of tattoos.
The combination works excellent for her since she can pull off that looking for sugar daddy look. Once she gets a hold of a phallus, magic happens, and she has a knack for doing rough scenes in which she can dominate them but also be a process when it's required from her. She made a hell of a way from working selling groceries in North Canton, Ohio, to becoming one of the top 10 porn actresses today.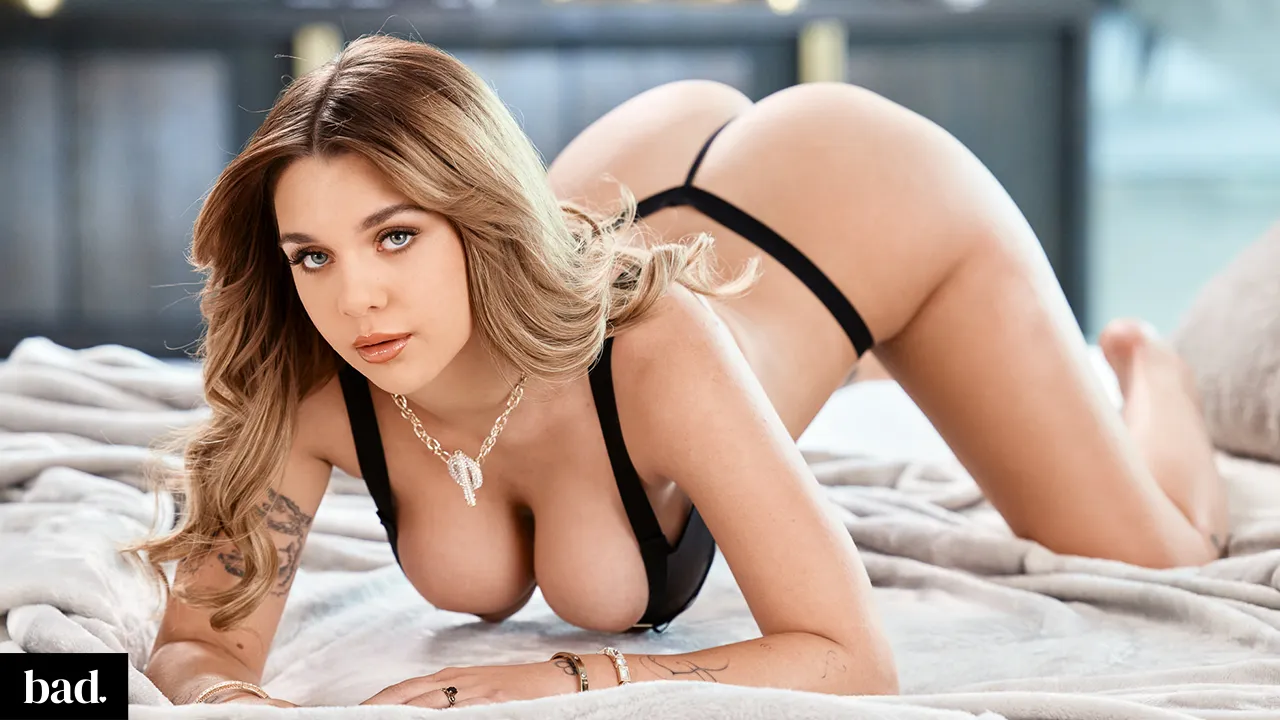 Gabbie Carter
A very natural look that Gabbie Carter has distinguishes her from her colleagues. Yet another natural thing about her is her set of boobs, big and juicy globes that didn't have any cosmetic touch-ups and look fresh as ever. Gabbie Carter was born on the 4th of August 2000 in New York. She is still very young, but by the way she is maneuvering through all of the social media, her porn career, and her private life, one could come to the conclusion that Gabbie has her aims set high.
Having a killer figure, one that is very monetizable in porn, along with her charismatic vibe, we think that Gabbie Carter could go a long way and attain that banner of one of the greats. Time will tell. As long as she evades the pitfalls of the porn industry's forbidden fruits, she has a bright future ahead of her.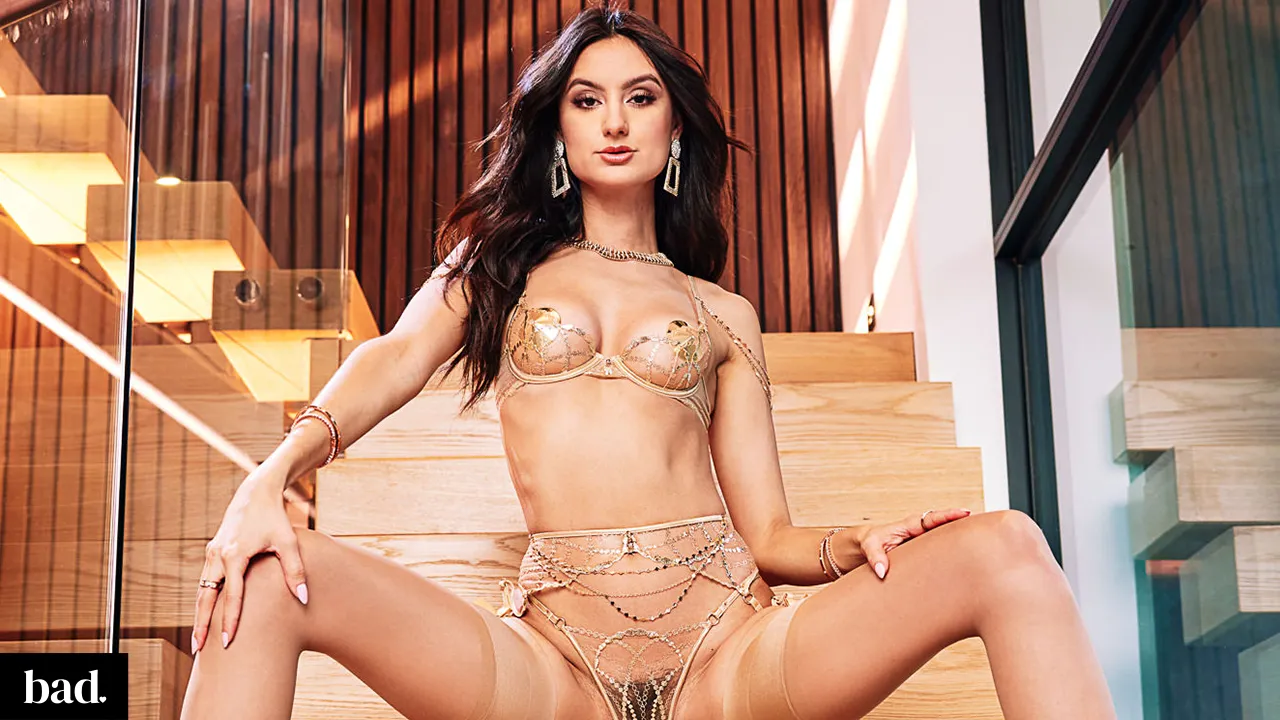 Eliza Ibarra
One of those cute dimple face erotic models turned pornstar sounds pretty much accurate when you are talking about Eliza Ibarra. She has an enigmatic person, one that exudes warmth and love. No wonder why she has so many social media followers share. She promotes fashion brands, and she makes a large portion of her money via her social media accounts.
It is not just her porn industry prowess that made her into the star that she is but her business-like approach to life as well. This Riverside, California native turned 25 as of March 22nd, 2022. She has been consistent with her work, and her outputs have been gaining traction and popularity since she started her adult career. Still, she has a long way to go, but today, she is one of the most recognizable faces in porn.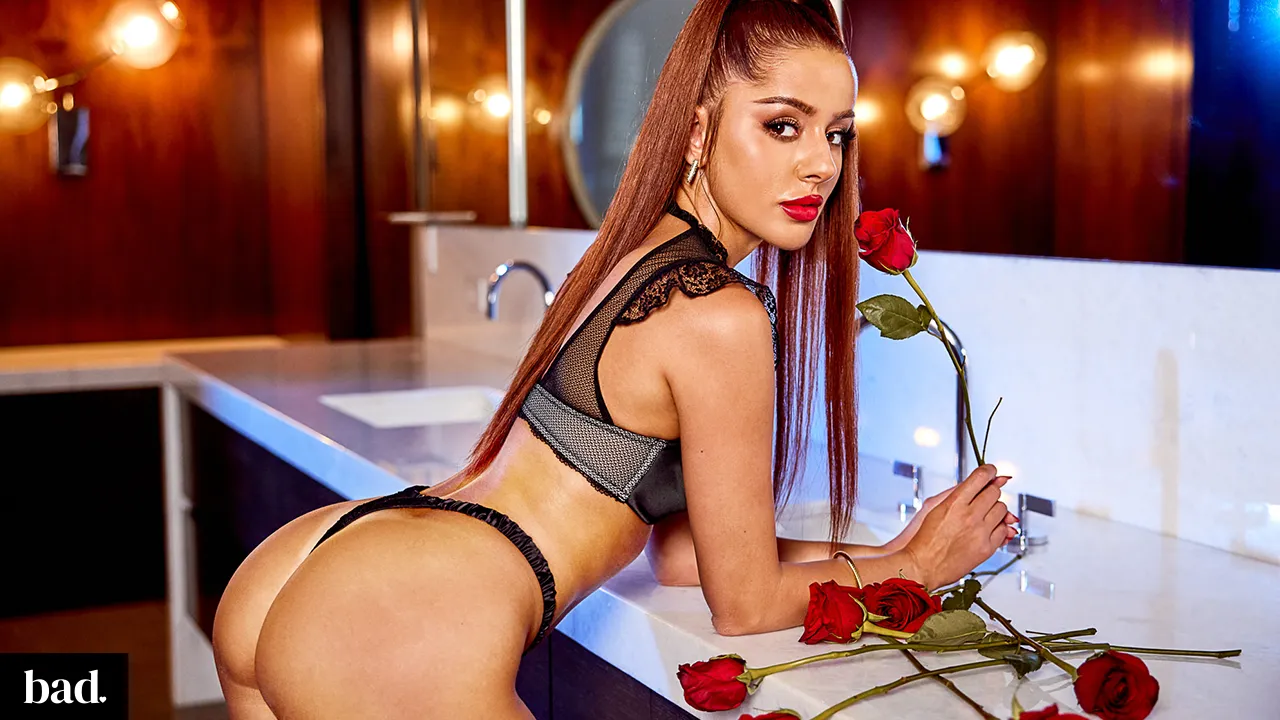 Vanna Bardot
Like many, Vanna Bardot wanted to become a model or an actress. Seeking fame in the cold parts of Denver, Colorado, wasn't so kind to Vanna Bardot. Once she tried out in the porn industry, things took a sharp turn for the 19-year-old Vanna. Film producers took notice, and she started getting more and more gigs. Today, her videos are all in the most watched categories counting from 500k to 2 million views per video. She has a sweet tight ass, small boobs, and a knack for devouring a penis in a way that most don't. It is something about her and the way that she acts that draws the public in and wants more of Vanna Bardot's raw sexual expression on camera.
Honorable Mentions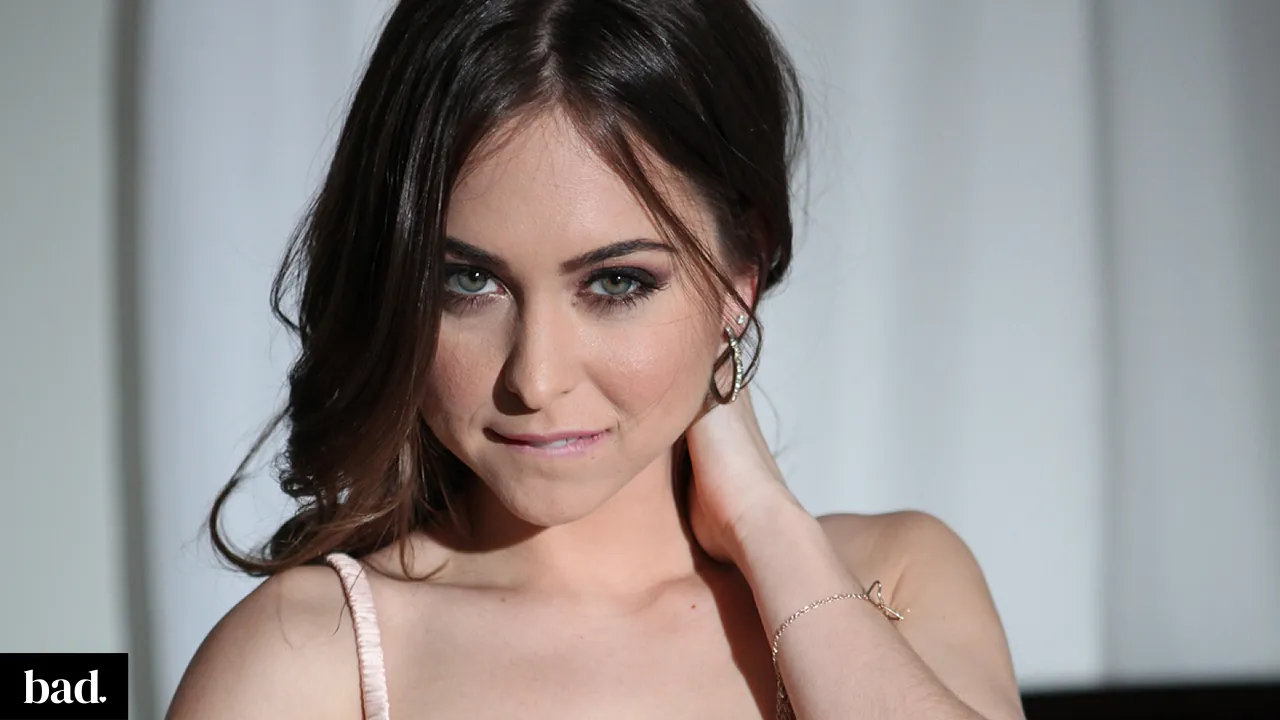 Riley Reid
Born on July 9th, 1991, Riley Reid is not in our top 10 because she managed to transcend the Top 10 list a long time ago. It just makes sense that she is on every one of them. Winning already 45 awards at just 31 and still going and already being inducted in the XRCO Hall of Fame is enough for any performer to be deemed as a Top pornstar.
She entered the industry in 2010 and has become a porn household name. With her small tits and her dirty approach to her scenes, it is her spirit that made her who she is and is still keeping her at the peak of her game. Honorable mention is just a way of acknowledging that we are aware of her stature, accomplishments, and all that she means to the porn industry.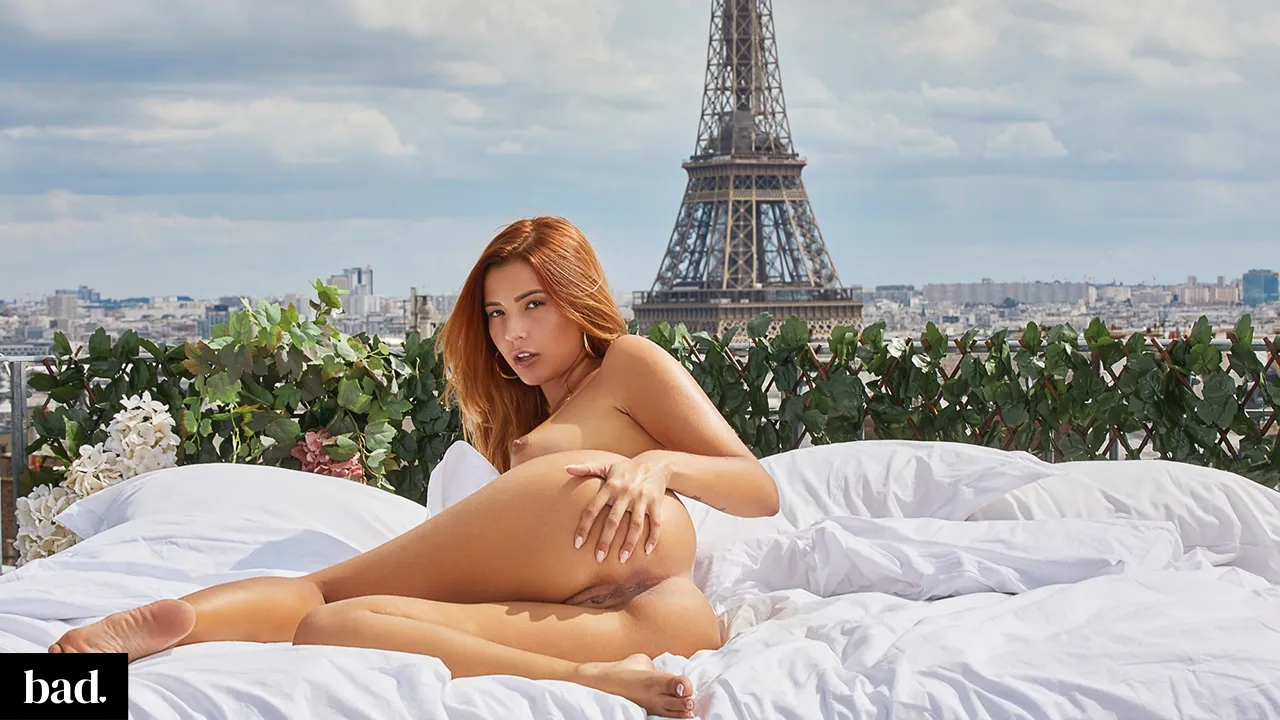 Agatha Vega
Venezuelan pornstar Agatha Vega is a 24-year-old seductive up and comer who grabbed our attention due to her elegant Latina looks and her presence on camera. She entered the scene just 2 years ago and has already made a name for herself. She has that sleek model look to her, and the way she moves oozes graciousness and poise. Once the cameras are on, she turns into a sex machine, one that is designed to please every single entity that crosses her path. She has been on our radar for a while, and it will be interesting to see how her career will pan out in the future years.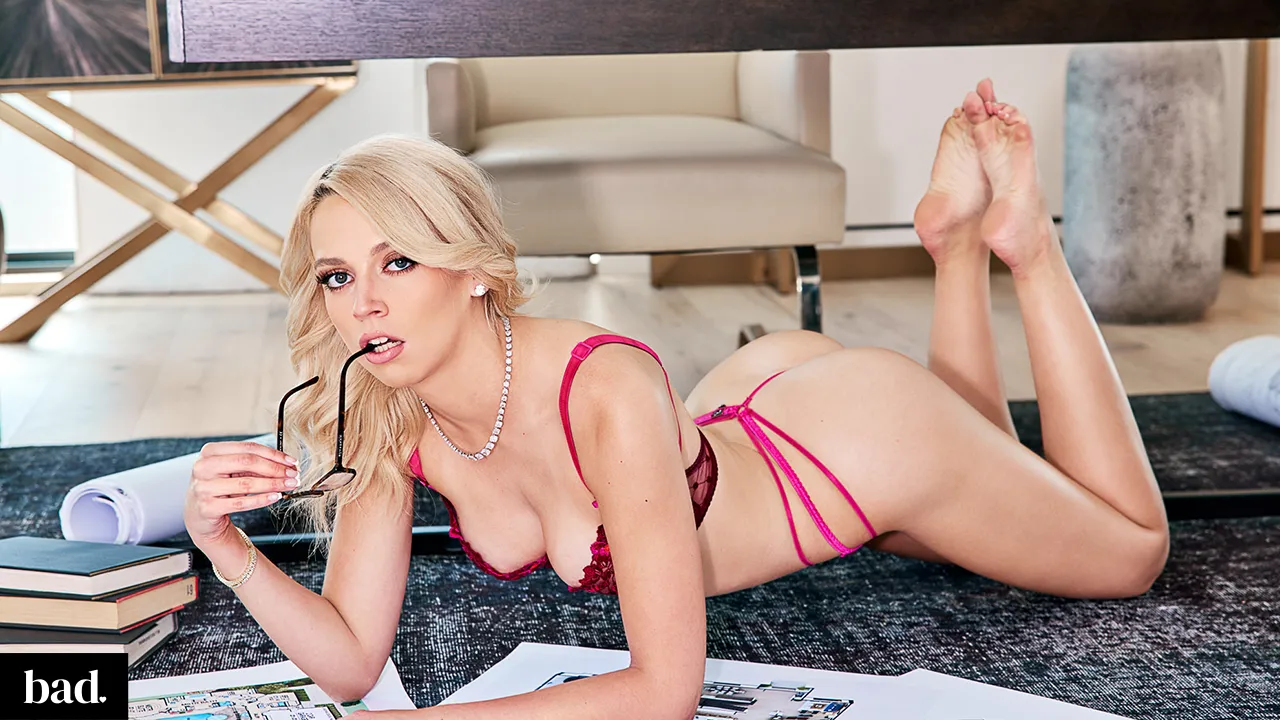 Madison Summers
Madison Summers is a blonde 25-year-old kinky porn actress and a model. She has recently made movies with step-related topics and has been fitting right in with the angle these flicks have been going for. Her charming good looks, small stature, perky tits, and her willingness to get down and dirty made her one of the forerunners for the spot in the Top 10 for the upcoming years. If you haven't checked her out yet, now is the time to see what greatness will look like in the future.
This has been our best pick for Top 10 Female Pornstars in the World Right Now. Of course, to make it clear, this was our list. It's very unjust to make these lists since there are so many out there that are doing their job the right way and are becoming fan favorites not just because of their social media presence and business savvy approach but because of what counts – their on-screen performances.
There's a huge toll top be be a top porn performer. It's not just the looks – it is so much more. To last in this industry, one has to have grit and determination along with the desire and luck to reach the heights of Jenna Jameson, Lisa Ann, Nina Hartley, and the likes. What are your fav pornstars that you'd like to see on the list? This is a fun topic to talk about, and we hope that we have placed some of your favorites on the list.