We all love corruptible sex junkies who never say no to a good fuck. How do you feel when you see clothless Adriana Chechick, topless busty Lana Rhoades, or buck-naked and sexed-up Riley Reid? Admit it – you are obsessed with these girls, just like so many artists have been obsessed with their nude models since forever! We do not know why this is the case, but we do know that naked chicks get us going. And when they are exhibitionists who are sex-crazed and dick-obsessed, that makes them an even bigger jackpot! So, why not create a list of the hottest and trendiest porn stars in 2022 today? Let's write another smutty article that celebrates starlets of the porn biz! After all, we can never get enough of them, do you agree? So, who deserves to be on the top 15 list these days? Let's say right away that the competition is insanely stiff and choosing 15 babes is going to be hard as hell. All porn stars deserve to be number one for sure, but think of this list as a few suggestions of ours, will you?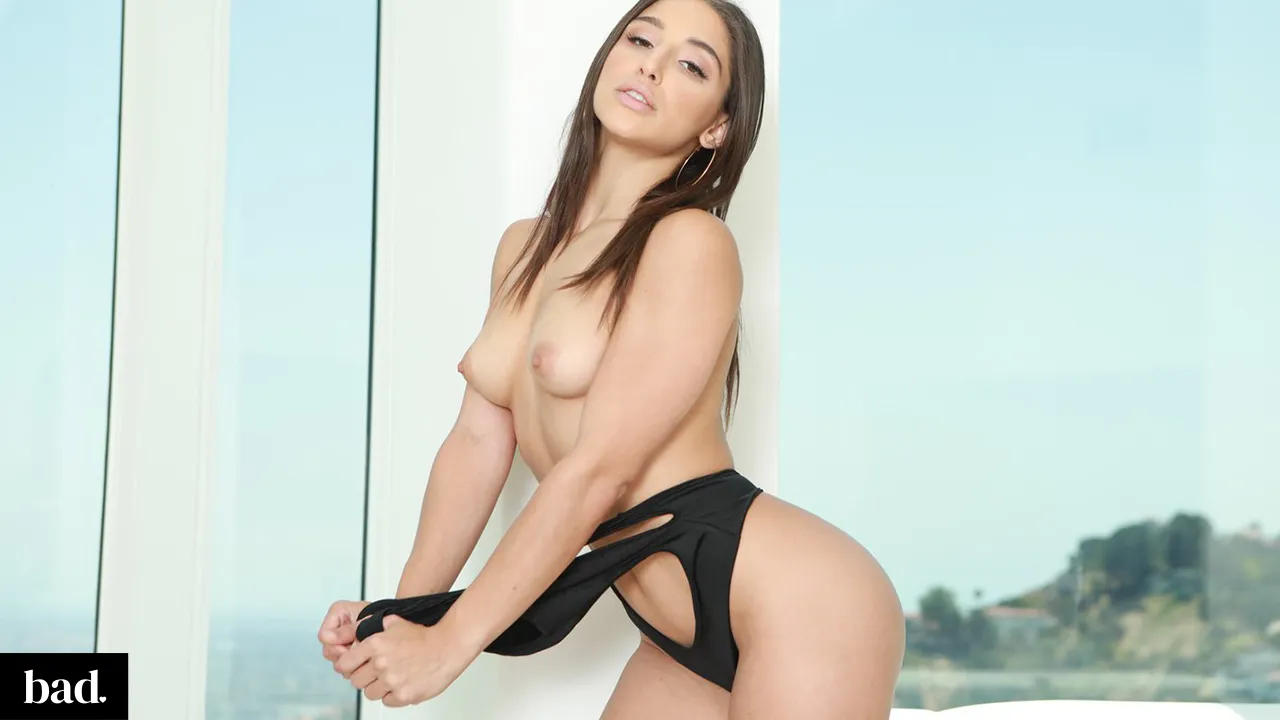 Abella Danger – A Productive Porn Queen with Perfect Buns
Maybe she is your number one, maybe not. But you have to agree with us on this – Miss Danger deserves to be on the list of the cream of the crop smut stars! Why are we obsessed with Abella D? For starters, she already has over a thousand videos on PornHub, and do 1.5 billion views mean something to you? Her tits are said to be perky, and her ass is nothing less than perfect! Wherever she appears, she dominates the room because her charisma is undeniable. If she didn't have it, she probably wouldn't even want to be a smut star. But now not just that she is one, but she is always one of the most searched for babes on most porn tubes. This healthy-looking girl with an even healthier libido keeps impressing us with every new project. Do you know that she was born in Miami? Yeah, but she is actually Ukrainian. One of the reasons why we love her is the diversity in her porn career. What do we mean by that? Well, she says yes to anal sex, choking, deepthroat, lesbian scenes, threesomes, orgies, gangbangs… She likes everything and we like her for that! She deserves to be praised and adored, and we are happy to include her on this juicy list!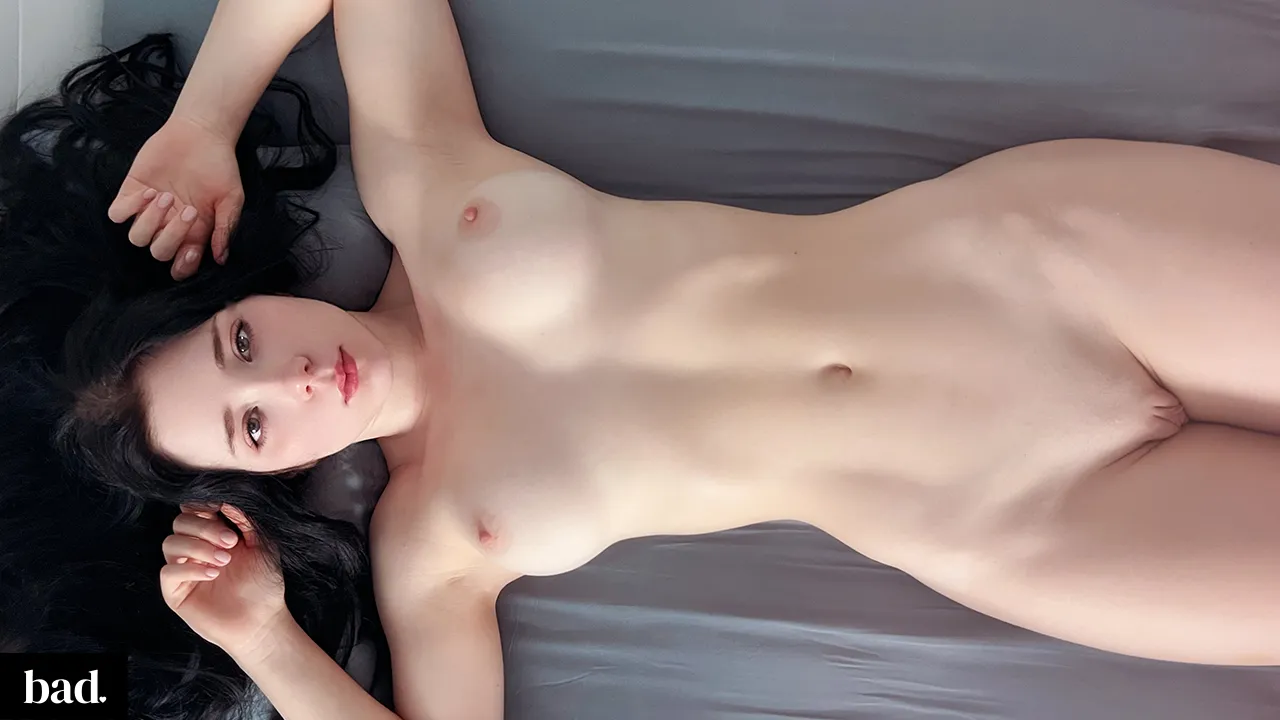 Sweetie Fox – An Ambitious Sugar Baby with Her Own Website!
We do not know her name, and we do not know her biography. But do you know what we do know? She is such a big hit in the porn biz at the moment! Who is this girl, anyway, with her adorable costumes and that face hard to forget? The blue-eyed teen comes from Russia, and that is the only piece of information we could find on the web. So, forgive us for not being able to tell you more about her life, but we can tell you something about her porn career. That is what matters, isn't it? Sweetie Fox is a new face in this industry, and she has a brand. She is not like other porn stars, such as Abella, Lana, Riley, Mias, or any babe you are into. Ever since she started doing this, she has filmed scenes in costumes and as various characters. For her porn fans, she is a sugar baby, and when it comes to finding sugar daddies, she is always on the prowl! If you like this idea and cosplay kinks, you even have her very own official pornstar website. Most porn stars need a lot of time to get their own website, but she created hers as an amateur. If that does not mean being serious about porn work, we do not know what does. And a fun fact – she is on the top 5 list of most searched for sex stars on PornHub (July 2022)!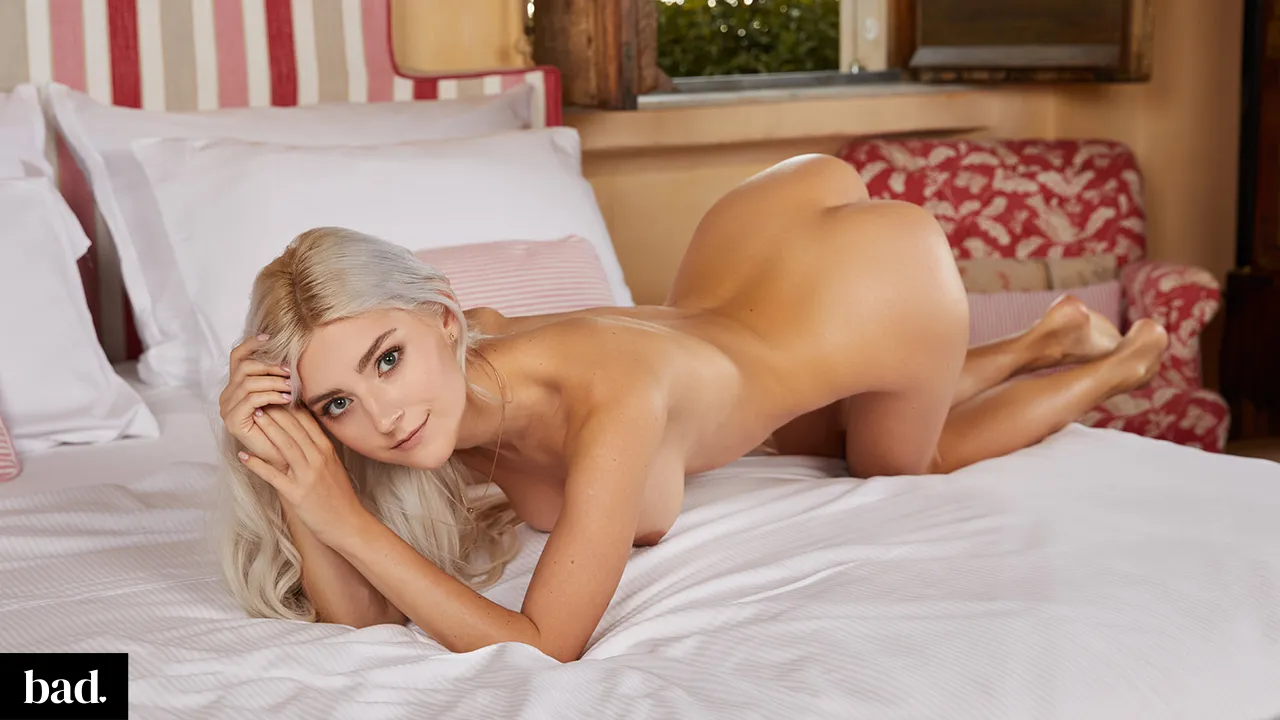 Eva Elfie – A Single Bisexual Gemini, And She Is Perfect!
And these three things are pretty much all we know about her personal life. Why are young smut stars so secretive and mysterious about their lives today?? Not a single porn blog has a text dedicated to her bio, and not even PornHub has many sentences about her. So, all we can tell you about Eva is that she is a young Siberian girl, who is as sex-worshipping as a person can be. Is that why she is so successful in this biz, where her biggest talents must be her sex skills? Probably, but we can also tell you that Eva has an energy that is magnetic! She is not just some cute girl with blond hair and blue eyes. No, she is an energetic little minx, who could probably seduce anyone! That is not surprising, considering she comes from Russia, and we all know how much we are obsessed with Russian dreamboats. In fact, this list will probably have more girls from Russia by the end of the conclusion. Now, if you want to follow Eva on social media, she has Twitter, but apparently, not Instagram. That is unfortunate, but hey – she has OnlyFans! That is even better and juicier than her Instagram (@theevaelfie), don't you think? So, feel free to find her on OnlyFans and become one of her most loyal and generous fans, if you aren't already.
Emily Willis – Calls Herself a Butt Slut, And She Sure Is!
When a girl calls herself a butt slut, we already love her honesty and passion for the porn world! And Emily is known for her anal scenes indeed. Is she the best anal fuckee? Maybe, maybe not, but she sure is good and we love watching her butt sex scenes. Do not be surprised to see Emily on this list. After all, she is already so popular, and she has been a part of the porn world for only a few years. She is still among the most famous teen sluts, and she can thank her rich porn portfolio for that. So many studios call her to work for them, and she brings them countless views! Why are men obsessed with teen Willis? Maybe because she is so young, but already as confident as much more mature fuck stars. She has the confidence of Lisa Ann or Brandi Love, and we all know that porn-loving people worship these two women! So, what are Emily's plans? We do not know, just like we do not know anything about her personal life, but at least we know she is still active. She is hard-working and very energetic, so count on many more projects from this young xxx starlet!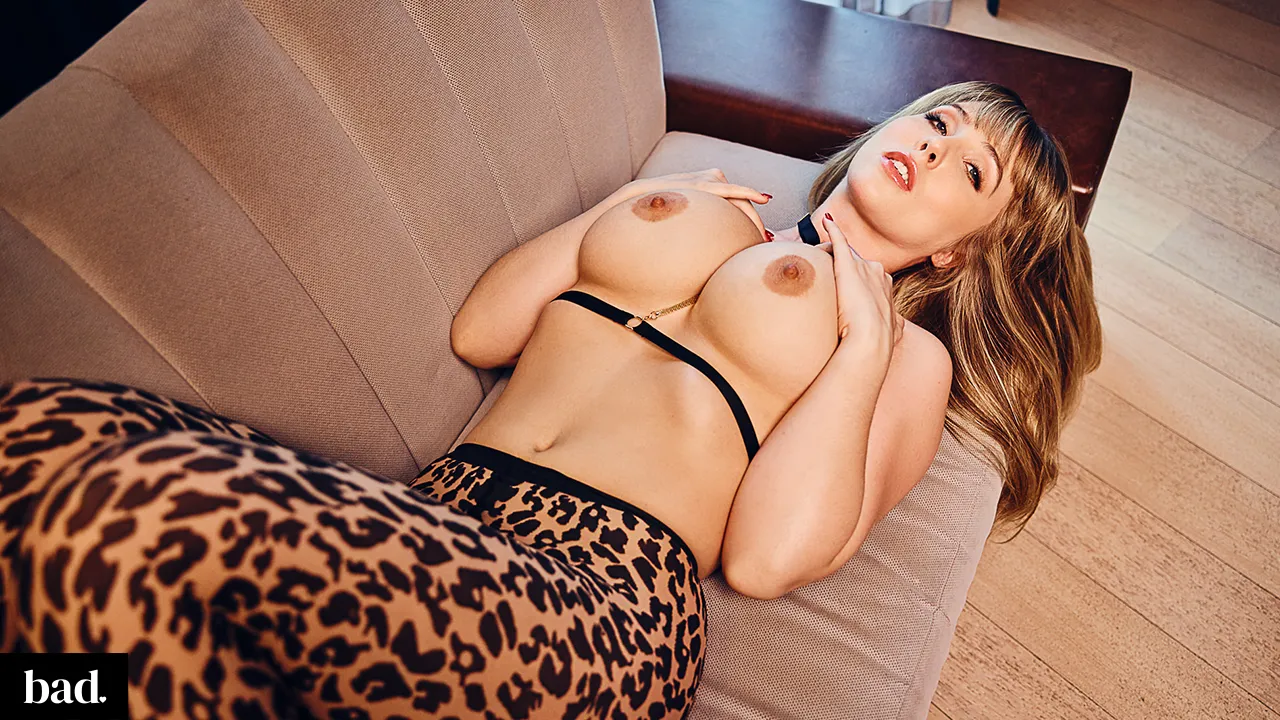 Lena Paul – Her Bust Is a Sight for Sore Eyes
Everyone can see that Lena Paul has an amazing figure – that perfect hourglass shape we all drool over. Nothing on this girl is mediocre – her bosoms, her buns, and surely not her vibes! She has all it takes to make a name for herself in the porn biz, and guess what? She has been doing it flawlessly! Every dude who comes her way will be pleased, and every fap addict will erupt like a volcano, living a big mess behind. But Lena Paul is not just sexy – she is also a smarty! Did you know she was a businesswoman, too? This perky girl, who has a cute face and an impeccable body is intuitive and business savvy, so she knows how to give herself everything she wants in life. When she needed money for her own business, she started doing cam porn. We are actually very grateful for that because we wouldn't know of her otherwise. The best part is that Lena really liked porn work when she started it, and now she does not want to do anything else! At least not for a while, so we will keep seeing of her in the near future.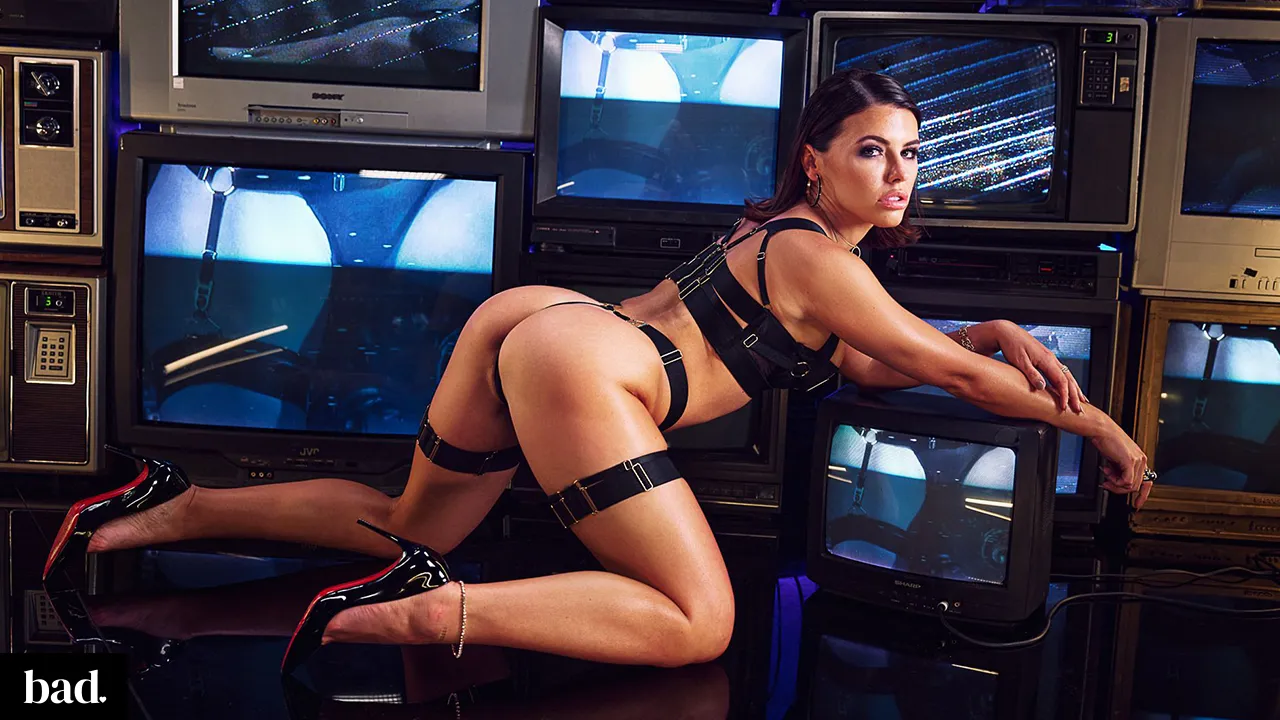 Adriana Chechick – The Nastiest Girl in Porn!
Is she? We are excited to find out! To do our research, we just have to watch as many videos of this porn diva as we can! Okay, we have just seen some and based on these new vids, and some old ones, this is our conclusion – Adriana sure is a slut that deserves to be on this list! She is definitely someone who seeks attention, and she will do anything for it. And you know how in porn they often say that? ''I would do anything for…'' Well, Adriana really means it! She does everything to get noticed! Gangbangs, orgies, bisexual sex, dirty ass to mouth, humiliating BDSM… She goes to such lengths to make a name for herself in this industry that she is not embarrassed of anything! And that is precisely why we are infatuated with this sexpot! Adriana is one of the most good-looking porn stars, and she comes from a foster care family. She used to be a stripper, and that is when she realized she loved everything related to sex and sexuality. Now she works for various porn studios and she has numerous scenes on various xxx tubes and premium porn sites.
Autumn Falls – A JOI Queen Since 2018
At one point in 2018, Autumn was one of the most popular brand-new teen sluts. After that, she was one of the most popular teen adult actresses, who has countless views on various platforms. After that, she was adored for her JOI scenes! And today? She is a big name in the smut biz, and she is only 21! What does it look like to be 21 and famous for your luscious gigantic boobs? Ask Autumn! We do not know much, but we know this Latina bombshell is not single. Too bad for pretty much every dude on this planet because every sexual man would probably want to date that hot piece of ass! Autumn was raised in New York, so we get why she is so open-minded and open to the porn biz. But this teen starlet is very secretive about her personal life, so we cannot give you too much information. We do know she is beautiful and very talented to do porn! People associate her with Gabbie Carter, Alina Lopez, Karlee Gray, and Liya Silver for some reason. But maybe you find her the fairest of them all!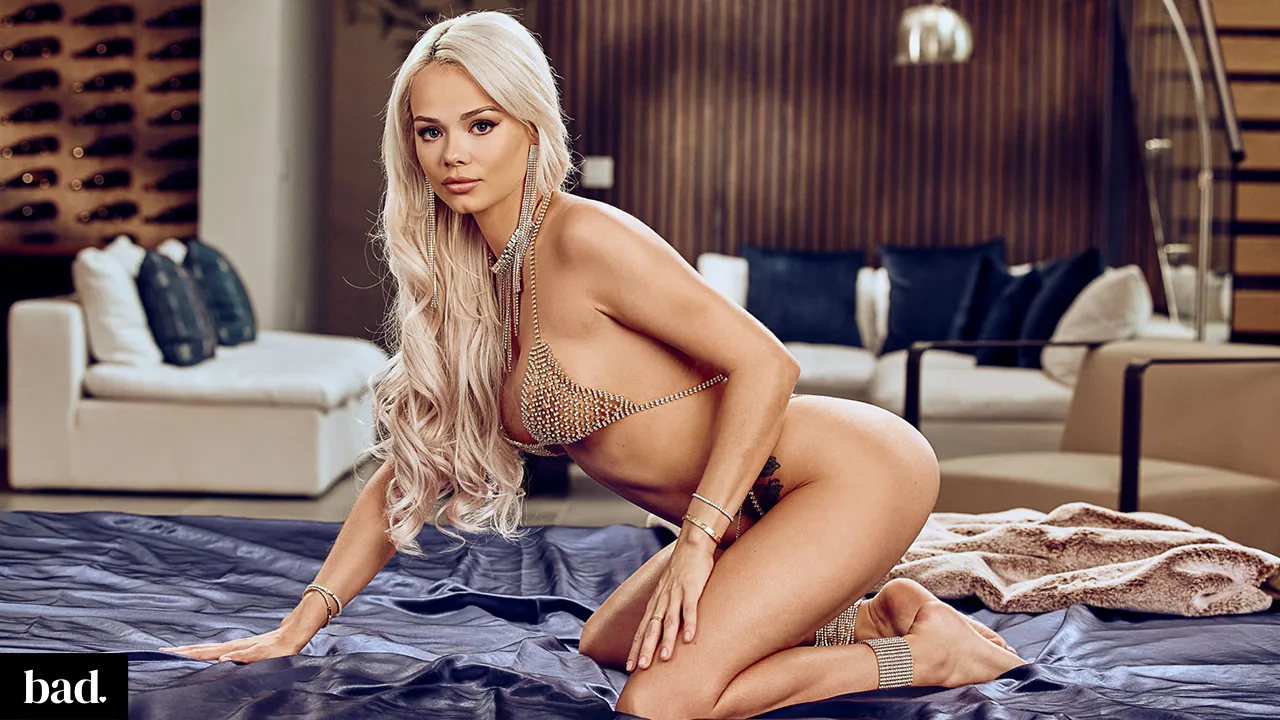 Elsa Jean – So Good She Has Received Awards!
Well, she is actually not the only awarded adult actress on this list, but why not mention it now? Elsa is tiny, dreamy and a top-notch fuck buddy – everyone will say that! Just like Adriana, she used to be a stripper, so she is very skilled at this. An ace if we may add! How did she start doing porn? All she had to do was send some solo sessions recorded, and voila – she got spotted! She had some loyal strip club clients, very successful businessmen, and powerful people. Rumor has it that they helped her make a name for herself. But no, these tycoons are not the only reason – you can see that she is very talented and hypersexual, so she is a perfect fit for every porn role. A bratty stepsister, a slutty babysitter, a naughty student, that hot neighbor you have always fapped to… She has been all of it and she is still active, so we will get more! But do not be fooled by her looks – Elsa is very smart and curious, so she enjoys learning new things and educating herself. Did you know she tried mainstream modeling? But porn was something she liked more, so now we have her on our favorite porn sites!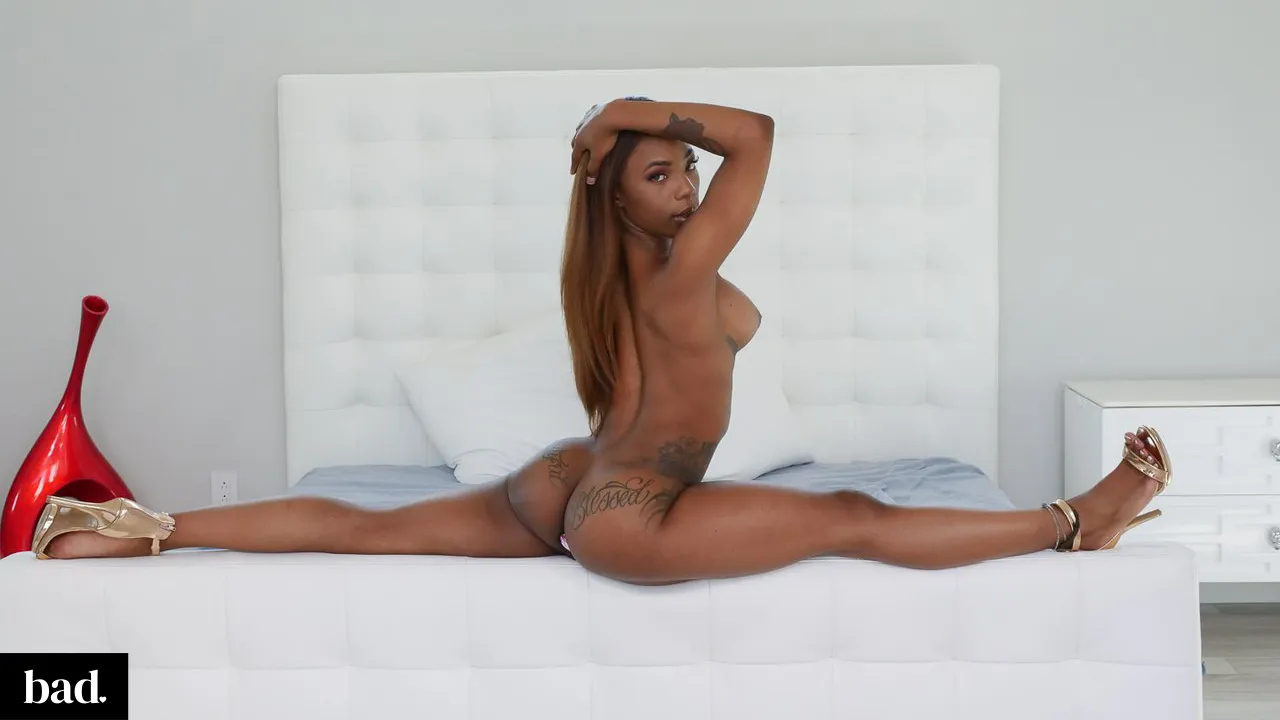 Sarah Banks – The Pussy of Her is Worse than The Sargasso Sea
Sailors were afraid of this sea because they believed there was a monster in it! But the pussy of Sarah Banks is even worse than any monster! It is drenched and insatiable and always eager to receive a dick or two! Yeap, we mean double penetration, a type of act we all like so much in porn! Sarah started the porn work in 2016, so she has been doing it for, what? Like, six years? And she already has millions of likes, views, fans, and so many scenes! An ebony smut star on our list, we definitely had to mention this name, too! There are actually so many Ebonies in porn that could be number one, but we chose Sarah to be on this list because the number of her Twitter followers is mind-blowing! Why are people smitten when it comes to this adult actress? She is one of the most charismatic ebony starlets you can find! Let's see some studios she has worked for… Does Analized ring a bell? It is all about butt sex, more butt sex, and nothing else but butt sex! And let's not forget – Sarah does have an ass that is mind-bending!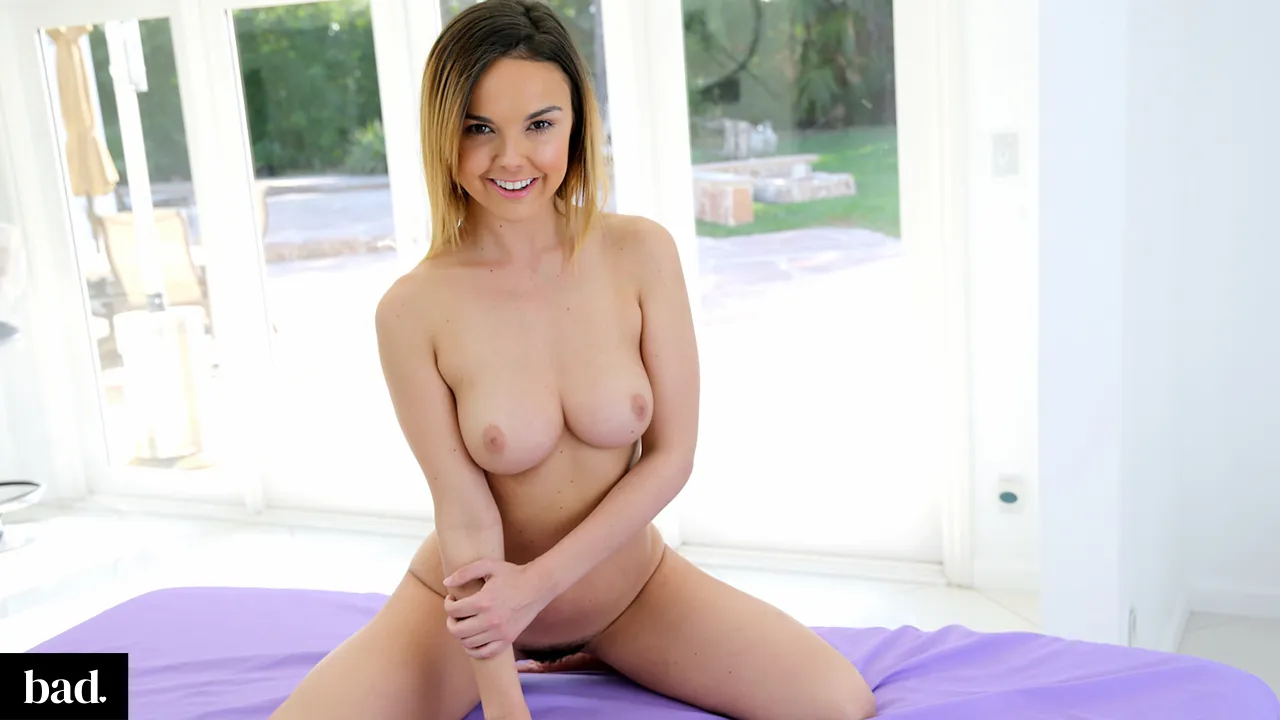 Dillion Harper – Just A Glimpse of Her Will Mesmerizes You Big Time
If you want to fall in love, you have to check out the page of Dillion Harper. What page? A page of any porn site you like! She is a very active fuck star and they call her a smut junkie. Are they right to call her that? We think that she has no complaints! After all, riding dicks is her favorite pastime. Or, her favorite job? If doing porn really is her dream job, she is living her dream and she is one of the queens of this porn world. Now, fap addicts may know Dillion for her anal scenes, or maybe her pigtails? When you see them, you probably feel like touching that velvety dark brown hair and pulling it hard, right? It is what Dillion likes, and that is why hardcore sex with a lot of hair pulling is not a mystery to her! Dillion has been in this biz since 2012, so she has gained a vast fan base. She calls her fans a Dillion nation and if you want to, you can also become a Dillionaire! Or maybe you already are, so you are happy to see her name on this list?
Asa Akira – Every Fan of Her Knows What A Good Fap Sesh Is!
If you use Asa Akira's content for your meat beating sessions, these must be some fabulous sessions! Why? Do you really need to ask this question? Wow, you must be a porn newbie! But no matter what you are, here is what we have on Asa Akira – she is someone who thrills us multidimensionally. Drop-dead gorgeous, intelligent, empathetic, sexy, creative – all these things can describe her, and she is a very productive sex star on top of that! We all love inspiring women, and Asa is one for sure! And she is an Asian porn superstar, which is an even bigger plus! Asa has accomplished so much already, and do you know she was a host on some reality sex show? Seriously, this lady never stops making our jaws drop! She has also won porn awards, and she is a premium user of PornHub, which is dope. Like she wasn't impressive enough, we had to learn that she is in an open relash to boot! This means she is not 100% single, but she likes to experiment and spice up her sex life on a regular basis. Seriously, Asa, stop being so freaking cool and sexy!
Lauren Phillips – Some Chicks Are Cougars, But She Is a Beast of The Porn World
She is not just some cougar – she is the most ravenous dick-famished porn diva there is! There are so many reasons why Lauren fascinates us, but the biggest one is her flawless hourglass figure. It sure looks so damn good when she is on top of some horny dude. Lauren probably works on herself a lot, to have a body fit and sexy like that. So, fitness is one of her hobbies, but what else does this top-level mature slut likes? Sex, sex, and even more sex! If Lauren ever caught a golden fish that fulfills wishes, all three of her wishes would be to have sex! But you know what? This is actually stupid because Lauren has sex all the time, and many of her fucks end up on premium and free porn sites! We are so thankful for that! Lauren may not be all cute and petite, but she is a smoldering redhead, and God knows we love those. Does it shock you that Lauren studied dance and art? No? After all, she used to be a cam girl, and she would dance a lot for her viewers. She is so hot and cool, and you know it!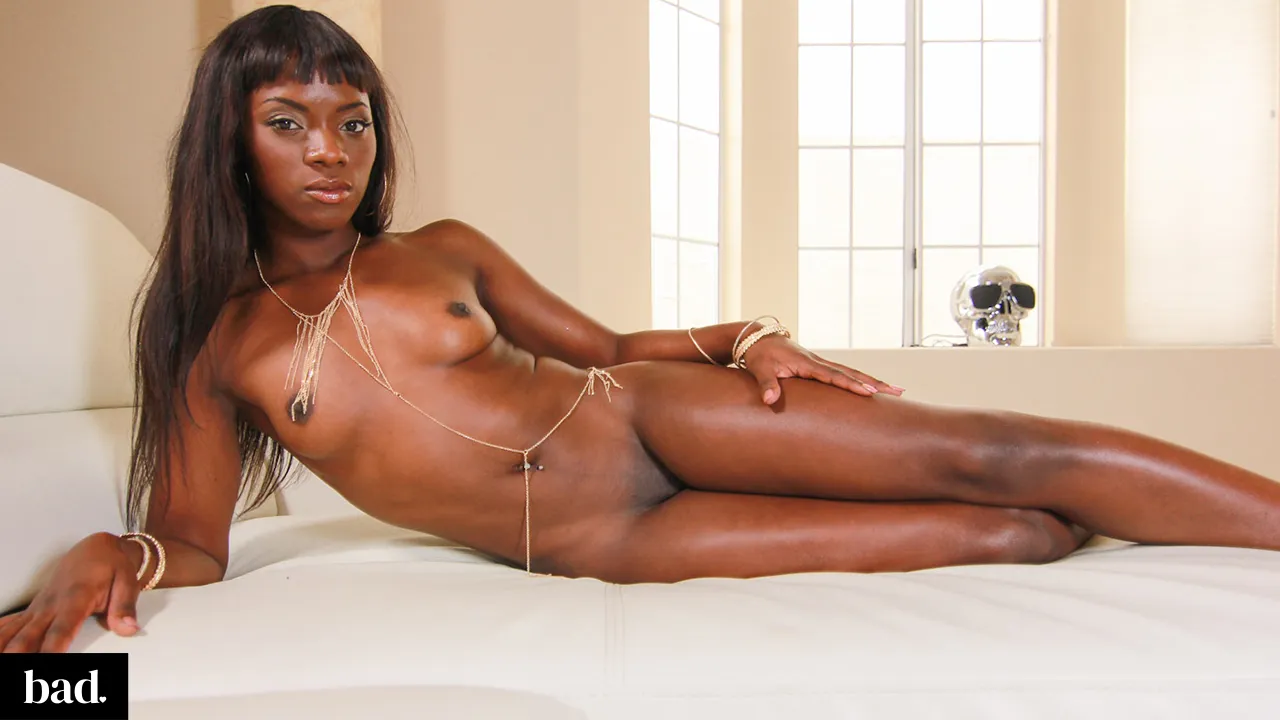 Ana Foxxx – Draws You Towards Herself Like a Magnet
Anyone can tell you that Ana Foxxx is one of the most magnetic ebony smut stars out there. But why is she so effectively gorgeous? It is not just because of her beauty, which is immense, if we are being honest. No, Ana is someone who deserves to be on this list for many reasons. Is her sex appetite one of them? Sure, why not? That probably is what most people focus on when they create lists like this. But we love Ana because she is also very ambitious, driven to succeed, and she works hard to create new content for her OnlyFans constantly. Now, Ana Foxxx is not some skinny bitch with a body too thin to even notice. Her curves are more fabulous than that! Is that why men drool over her all the time? It must be that, and her super-sexy eye contact. But do you know that Ana has also been awarded by PornHub? And she is their a premium user, which can only make her even hotter! Sexy, exotic, healthy, ambitious, hard-working? Can this fuck diva be more perfect? Probably not, but we cannot wait to see what her next projects are!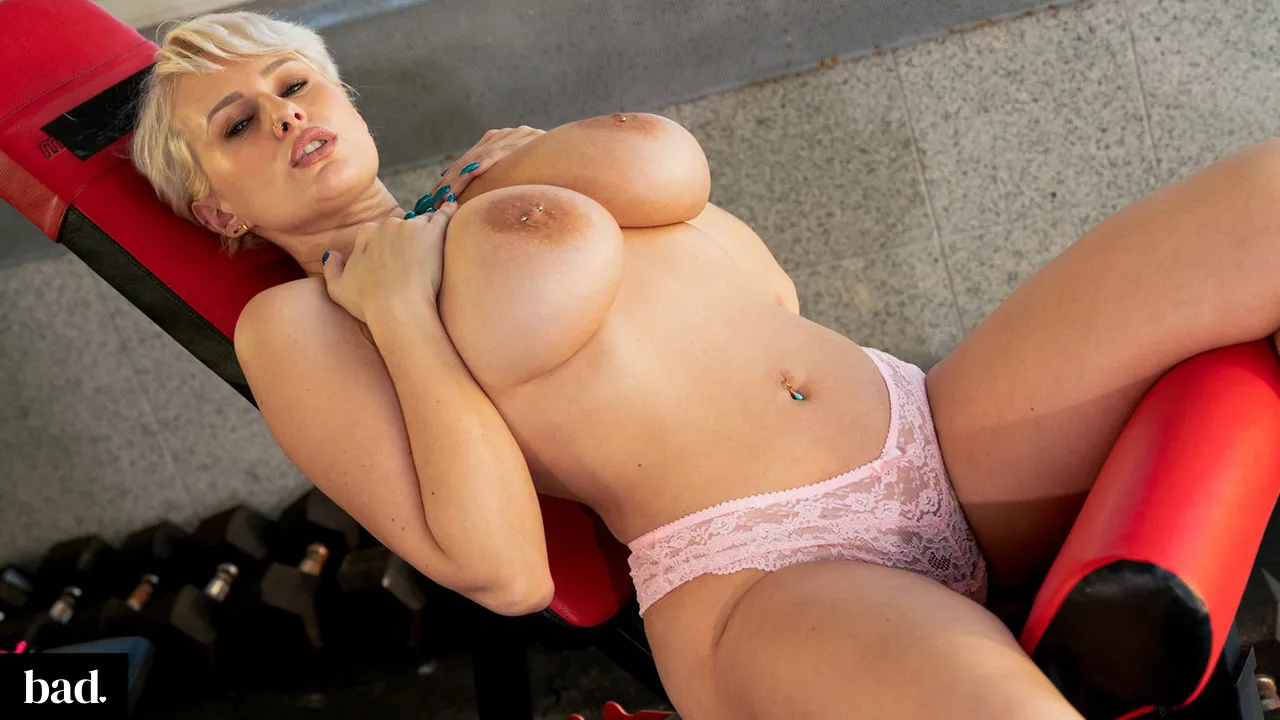 Angel Wicky – The Wicked Mistress of Your Wettest Dreams
Is her surname Wicky because she is wicked? Maybe this is not accidental. What do you think, friends? Does Angel W deserve to be here today? Well, everyone who is a BDSMer at heart will think so! Who is this minx, anyway? She is famous for her femdom scenes, and she comes from the Czech Republic. Both these things make her hot and interesting to observe, do you agree? Angel often films scenes with both male and female fuck mates, and she loves making people her sex slaves. Would you like to be her obedient pet, who would follow her everywhere like a loyal puppy? A woman this powerful makes even most dominant men comply. And she is sexed up 100% of the time! It is why she sexes us up in a matter of seconds! Angel Wicky is famous for her VR porn, but also for her BDSM porn. Whenever we think of her name, we also imagine dungeons and weird sex toys and fetishes. That makes her pretty cool, and there is no reason why this list shouldn't include a BDSM smut star!
Xev Bellringer – A Strawberry Blond Delight with Big Waps
She is busty, she is a redhead… And that is all we know about Xev. Well, that and that she stars in some juicy sex scenes! We love titty sex scenes with this red-haired smoke show because her boobs look so succulent when exposed. Whatever this head-turner does, it is a success! She even has some awards, so that makes her a verified porn diva. On porn tubes, you have so many videos with Xev. She fucks men, she fucks women… And she likes it solo! Whatever you like, she has probably tried it so far and she is still active. She has been a part of the porn world since 2013, but it says on PornHub that she still does porn.
Time To Say Goodbye and End This Juicy List!
Be reasonable, we cannot write this text for a whole day! But we would like to, that we can say! Writing about the hottest porn stars is always such a perfect task, and we are happy to contribute. So, do you agree with our list? We did not mention Lana Rhoades, Riley Reid, Mia Malkova and some other porn site user favorites on purpose. We do not want to copy other writers, so forgive us if we did not include your favorite porn diva! But maybe now you discovered some new porn stars to check out? They are all worth every view and penny, so we would be happy to help them gain more fans. So, who do you like the most from the list? Feel free to share your thoughts on this and remind us of more hotties, the ones we forgot this time!